Digital transport scheduling
You can now schedule the transport of your equipment, bulk goods, materials and containers digitally. This feature is ideal for companies with a fleet of five or more HGVs that perform several runs a day (e.g. moving machinery and equipment, transporting materials).
Schedule your transport runs easily
Are you still using cumbersome Excel spreadsheets to schedule your runs? Not any more!
Once a site manager has indicated a particular requirement, the dispatcher can create a transport order with ease in OneStop Pro. On the digital planning board, a transport vehicle is selected and assigned this task, which might be to move a bucket chain excavator.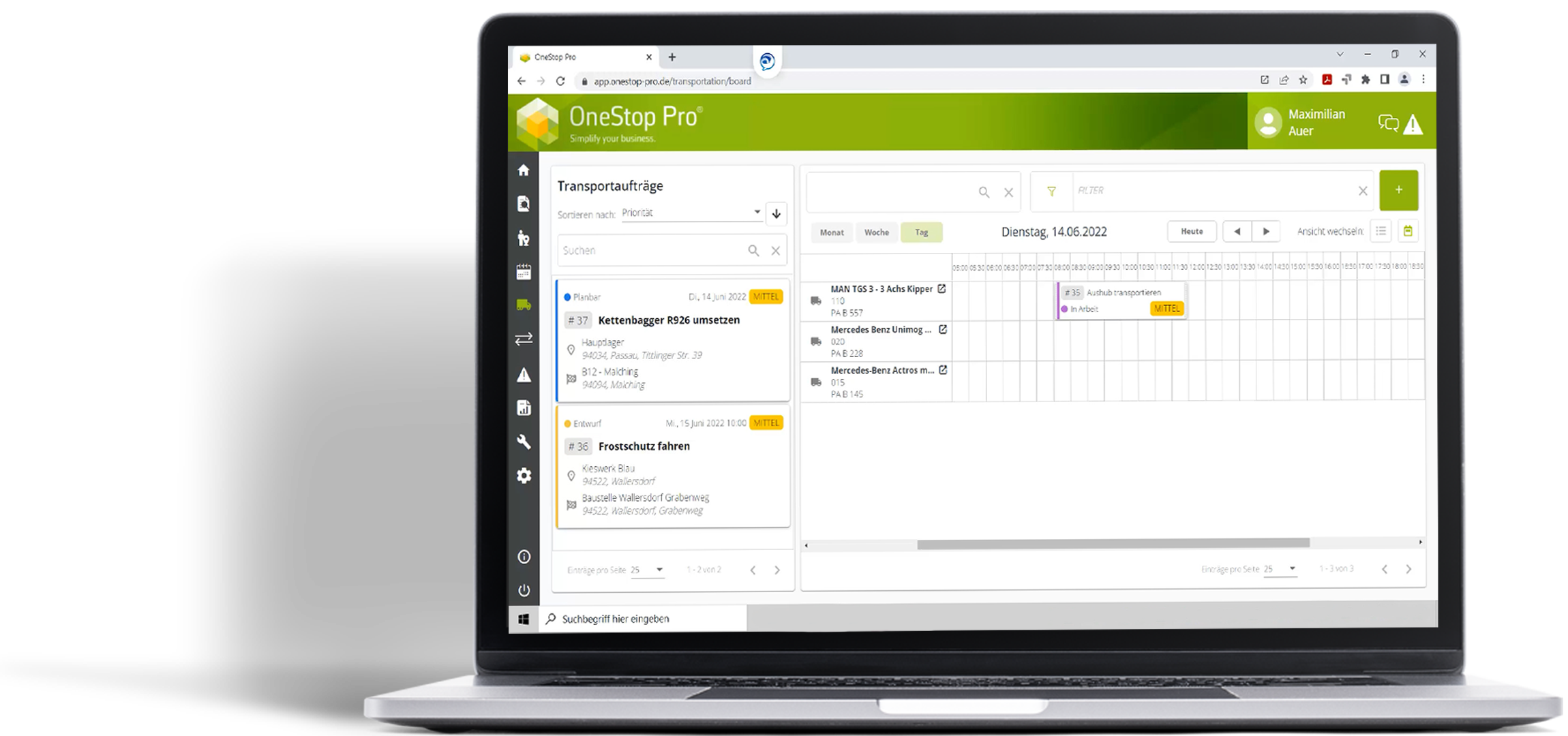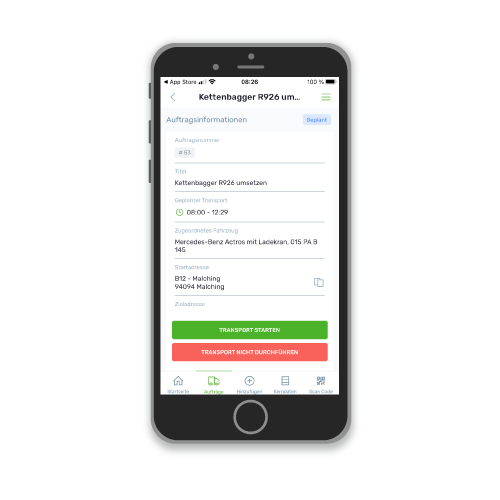 Scheduling transport orders by mobile phone
That same second, the driver receives a message on their mobile or in the OneStop Pro app giving them all the key order information at a glance, including the order number, the task, the planned time window and the pick-up and destination addresses. As soon as the driver clicks on "Transport starten" ("Start transport"), the status changes to "in Arbeit" ("In progress") for them and the dispatcher. After the run has been made, the order can be marked as completed.
Transport scheduling in practice
We developed digital transport scheduling together with one of our customers, Penzkofer Bau GmbH from Regen in Lower Bavaria, which was established in 1997. During implementation, our developers placed great importance on creating something that was as easy as possible to use, just like they do with all other features and functions. With OneStop Pro, Penzkofer has been using a piece of construction software that meets all the specific requirements of this general contractor, developer and property company since 2021.
Digital transport scheduling comes with the following products: